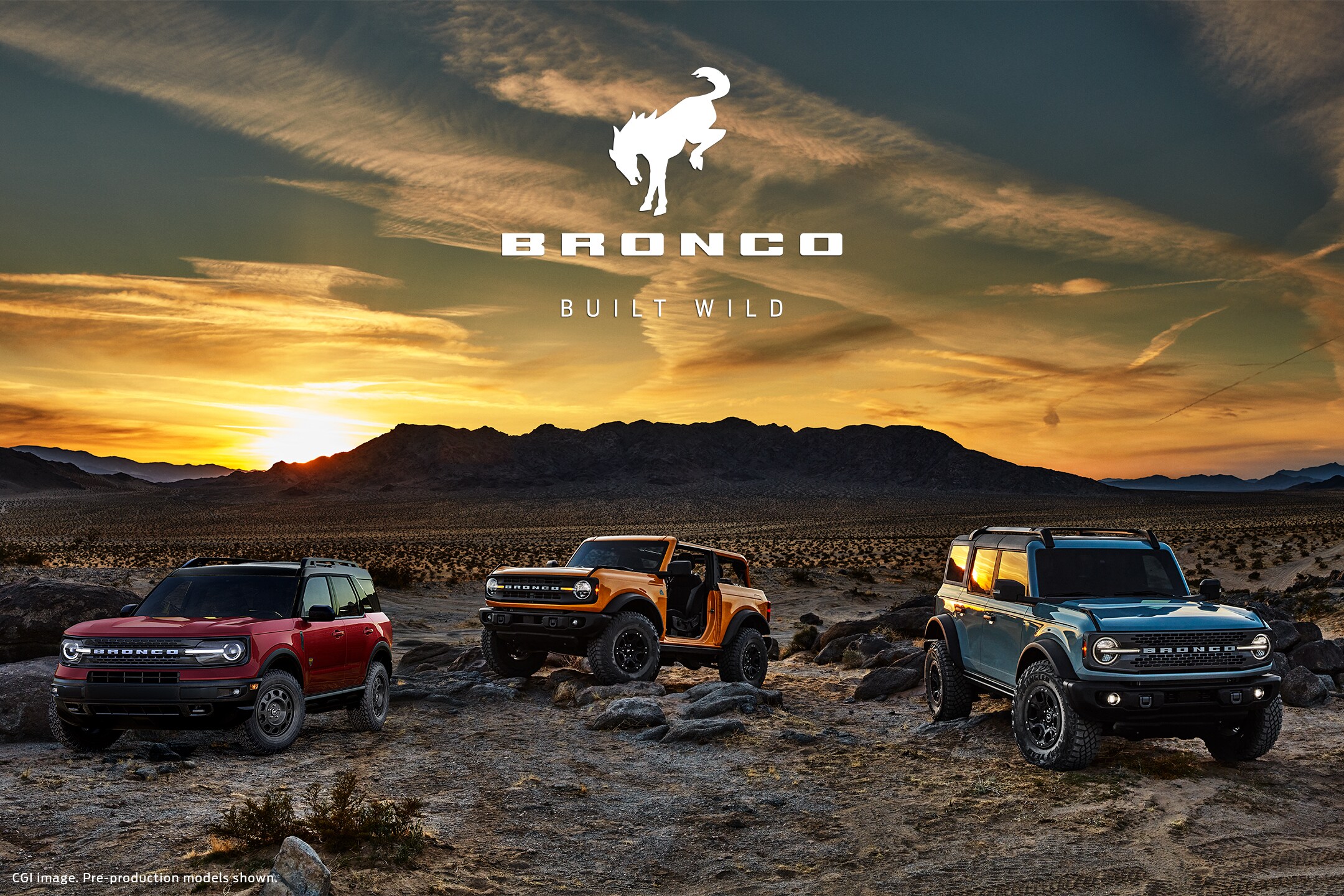 Contact Information
* Indicates a required field
The Legend Returns
Randall Reed's Planet Ford 635 (formerly Prestige Ford) in Garland, Texas, is pleased to announce the Bronco returned to the wild. America's original sports-utility vehicle is a legacy that can't be broken. The entire Bronco family is designed, engineered, and built for adventure. So, get ready to mount up and be adventure ready because the one and only legend can finally be yours.
The Ford Bronco - Built Wild.
Built Wild
Three all-new SUVs with 4X4 capabilities have been Built Wild for a thrilling off-road experience with the capability and confidence to take you deep into the extremes of outdoor adventure.
100% Bronco
True to Ford's Built Tough standards, the all-new Ford Bronco family has been tested under extremely grueling conditions to ensure it was tough and capable enough to wear the iconic Bronco nameplate. Planet Ford 635 in Garland, Texas can proudly say the legend has returned - and it's ready for fun.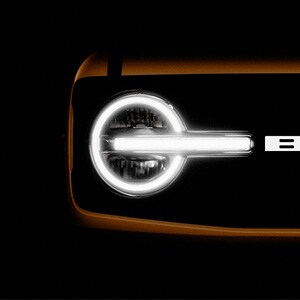 Classically Designed
Ford's new Bronco ranks among one of the most capable 4x4 rugged family of vehicles in the industry. The design highlights the original and timeless look as well as functionality-you would expect. You'll recognize signature round headlamps, horizontal cartridge grill and vertical, clean flate body lines.
Legendary Performance 
The Bronco has been put to the test and not just any test. It faced the Ford's torture test at the King of Hammers in the Johnson Valley desert and the grueling Baja 1000, one of the toughest off-road endurance races in the world. The result? The Bronco is ready for anything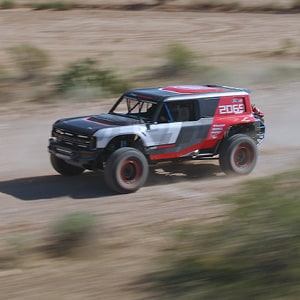 An Untamed Spirit
Experience the wind in your hair and the sun on your face. You can easily remove the roof panels and the doors on both the two- and four-door models. This family of Bronco SUVs were built for wild, open-air adventures. It brings back the feeling of freedom to all our journeys. 
Ford Bronco: A Wild History
While the 2021 Bronco makes for one thrilling adventure partner, this isn't its first rodeo. In 1966, this new breed of off-road vehicle stampeded onto the scene and into wild hearts everywhere, setting the mold for the modern SUV.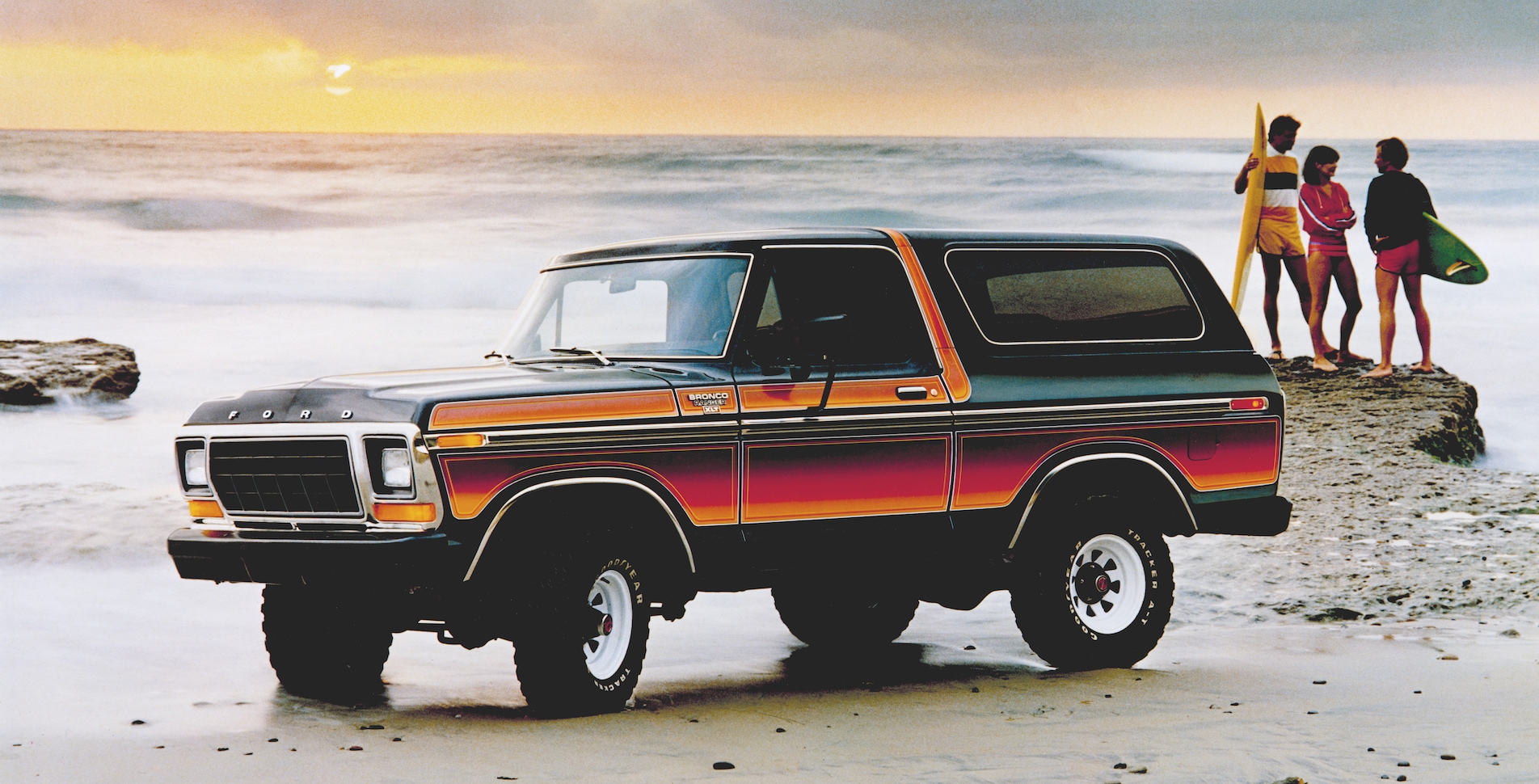 Ready to roam the wild? Fill out the contact for and our Planet Ford 635 team in Garland (serving Dallas, Mesquite, Rockwall, Rowlett, Caddo Mills, Terrell, Plano, Richardson), will reach out to help you make your Ford'tastic Bronco dreams come true!